detailed quote
To get a
FREE
detailed quote of your move click the button below and fill out our online Contents of House form.
detailed quote

CALL US TODAY!
0845 003 8259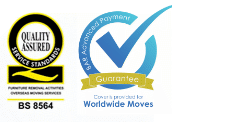 We adhere to the British Association of Removers Alternative Dispute Resolution Scheme which is independently operated by;

The Property Ombudsman
Milford House
43-55 Milford Street
Salisbury
SP1 2BP
01722 333306
www.tpos.co.uk
Privacy Policy
How we use your information

This privacy notice tells you what to expect when Hamiltons Removals collects personal information. It applies to information we collect about:

- visitors to our websites
- enquiry forms on our websites

Visitors to our websites
When someone visits www.hamiltonsremovals.co.uk we collect standard internet log information and details of visitor behaviour patterns. We do this to find out things such as the number of visitors to the various parts of the site. We collect this information in a way which does not identify anyone. We do not make any attempt to find out the identities of those visiting website. We will not associate any data gathered from this site with any personally identifying information from any source. If we do want to collect personally identifiable information through our website, we will be up front about this. We will make it clear when we collect personal information and will explain what we intend to do with it.

Use of cookies by Hamiltons Removals

Cookies are small text files that are placed on your computer by websites that you visit. They are widely used in order to make websites work, or work more efficiently, as well as to provide information to the owners of the site.

The table below explains the cookies we use and why.
Cookie name
Cookie provider
Expires after
Description of cookie
_utma
 Google Analytics
2 years
This keeps track of the number of times a visitor has been to the site, when their first visit was, and when their last visit occurred. More information
_utmb
Google Analytics
30 minutes
This cookie helps calculate how long a visit takes by collecting a timestamp of the exact moment in time when a visitor enters the site.
More information
_utmc
Google Analytics
End of session
This cookie helps calculate how long a visit takes by collecting a timestamp of the exact moment in time when a visitor leaves the site. It stays for 30 minutes for another pageview to happen, and if it doesn't, it expires. More information
_utmz
Google Analytics
End of session
This keeps track of where the visitor came from, what search engine was used, what link was clicked on, what keywords used, and where in the world the site was accessed from.
More information
Most web browsers allow some control of most cookies through the browser settings. To find out more about cookies, including how to see what cookies have been set and how to manage and delete them, visit www.allaboutcookies.org.
To opt out of being tracked by Google Analytics across all websites visit http://tools.google.com/dlpage/gaoptout.
Enquiry Forms
Where enquiries are submitted to us we will only use the information supplied to us to deal with the enquiry and any subsequent issues and to check on the level of service we provide.
Links to other websites
This privacy notice does not cover the links within this site linking to other websites. We encourage you to read the privacy statements on the other websites you visit.
Changes to this privacy notice
We keep our privacy notice under regular review. This privacy notice was last updated on 26 June 2012.
How to contact us
If you have any comments on this privacy policy please email info@hamiltonsremovals.co.uk