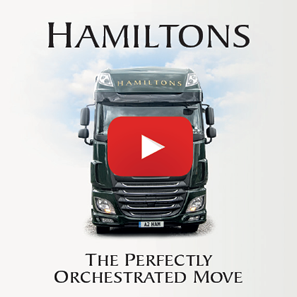 domestic quick quote
detailed quote
To get a
FREE
detailed quote of your move click the button below and fill out our online Contents of House form.
detailed quote

CALL US TODAY!
0845 003 8259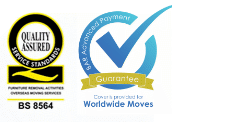 Removals to East Midlands
Hamiltons Removals are conveniently located for removals to East Midlands locations, serving the counties of Northamptonshire, Lincolnshire, Derbyshire, Nottinghamshire, Leicestershire and Rutland. Here we take a look at what this region has to offer people considering relocating here.
Moving to East Midlands
The East Midlands incorporates a diverse range of lifestyles and landscapes, from the manufacturing powerhouse of Northamptonshire and Nottinghamshire to the rural heartlands of Lincolnshire and Rutland.
Economically, the region is said to straddle the "north-south divide", with more in common with the south (in terms of employment, productivity etc) than with its immediate neighbours to the north and west. Well connected to London by the M1 (Leicester, Nottingham and Derby all lie along its route) and by train (Nottingham to St Pancras takes under 2 hours), the region provides the best of both worlds to businesses and families alike. Moving to the East Midlands is motivated by 3 major influences:
Industry - While the area has certainly seen a reduction in industrial activity compared to its 19th and 20th century past, the East Midlands is nevertheless one of the strongest performing industrial regions in the UK, with manufacturing accounting for nearly a quarter of its total economic output (compared to just 15% for the UK as a whole). And much of this activity comes from nationally or even internationally famous names including Rolls-Royce, Siemens, Toyota, JCB, Caterpillar and Barratt Homes. Lighter industry and retail also thrives here, again with many popular high street names associated with the area, including Brantano Footwear, Berlei Lingerie, Fox's Confectionary, Paul Smith Fashion and Dr Martens. This activity attracts a wide range of people to the area including highly qualified professionals eager to work for such well respected businesses.
Academia - The academic reputation of the region is strong with no less than 9 universities located here. Nottingham, Loughborough and Leicester Universities in particular can boast an international reputation in a variety of scientific and technical fields. As well as attracting tens of thousands of students every year, many academics are also attracted to settle in the area.
Lifestyle and Retirement - A large number of removals to the East Midlands are motivated by a desire to relocate to some of the most beautiful scenery in the UK. Lincolnshire and Derbyshire in particular offer a combination of peaceful, unspoilt countryside and relatively low house prices, which attracts many retirees to the area as well as those seeking an escape from London or other metropolitan areas such as nearby Birmingham and Manchester.
Key Towns and Cities
Northamptonshire - Bordered by no less than 8 other English counties, Northamptonshire is almost centrally located between the east coast of England and the Welsh borders. The county has been a manufacturing centre for centuries, with different industries waxing and waning over that period. These days its strengths lie in heavy engineering and especially motor engineering, with historic names such as Cosworth and Mercedes-Benz present in the area. The county has no cities but several major towns, including the county town of Northampton, Wellingborough, Rushden, Daventry, Corby, Kettering, Raunds and Oundle. Northamptonshire is in the process of expanding in population as a result of large scale house building in the South Midlands and Milton Keynes growth area, which is helping to attract businesses and families into the county.
Nottinghamshire - Nottinghamshire is a relatively prosperous county with one of the lowest levels of unemployment in the East Midlands. More than half of the county's population live within the city of Nottingham and the immediately surrounding suburban area. There are several other major towns in the county including Kirkby-in-Ashfield, Mansfield and Bingham. Important to the county's prosperity are good north-south road connections, with the M1 running just to the east of Nottingham and the A1 running past Newark-on-Trent to the east and Retford to the north. The county is also home to Nottingham University, the region's largest university.
Leicestershire - Leicestershire supports a wide range of industries, including engineering, manufacturing, farming and specialist food production (such as Red Leicester cheese and Melton Mowbray pork pies). There is also plenty of research and high-tech activity here, at the National Space Centre just outside the city of Leicester, and the universities of Leicester and Loughborough. There are several significant towns in the county include Ashby-de-la-Zouch, Coalville, Market Harborough and Lutterworth, as well as many desirable villages within easy commute of Leicester, offering a high quality and very affordable way of life for city workers.
Derbyshire - Derbyshire's economy has historically been based on its rich natural resources, such as livestock farming and mining. This tradition continues into the present day, although mining has been largely replaced with an upsurge in tourism, particularly to the county's biggest tourist attraction, the Peak District. About a third of the population live in the City of Derby itself, the remainder living in a variety of picturesque market towns such as Matlock (the county town), Buxton, Bakewell, Ashbourne and Chesterfield. The spectacular beauty of the county is a draw not just for tourists but to many retirees and families moving to the area.
Lincolnshire - Lincolnshire is one of the largest counties in England but has a relatively low population. So away from the city of Lincoln and other major towns such as Stamford, Boston, Spalding, Scunthorpe and Grimsby, it is very easy to find open spaces and a peaceful way of life. The county is perhaps slightly off the beaten track compared to other counties in the region, with virtually no motorways - although there is a direct rail link to London's King Cross taking upwards of 2 and a half hours. As well as attracting thousands of holiday makers to the popular coastal resorts of Skegness, Mablethorpe and Cleethorpes, the county also offers a number of historic market towns and villlages to visit or to settle in, including Heckington, Market Rasen and Gainsborough.
Rutland - The county of Rutland is one of the smallest in the UK and is home to only 2 towns - Oakham and Uppingham. But despite its size (or perhaps because of it) in 2012 it was found to be the happiest county in the UK - it is also one of the wealthiest counties in England. Agriculture, and especially wheat production, is a strong industry here, the rich soil and landscape sharing many qualities with its close neighbour Lincolnshire. It is also home to two Ministry of Defence bases and Rutland Water, a large reservoir which is both an important bird sanctuary and leisure resource.
As a national removals company, Hamiltons can provide a full home removals service to and from the East Midlands region, including packing, insurance and storage as required. Please call us today for a quote.
Counties in East Midlands - Useful Moving Guides