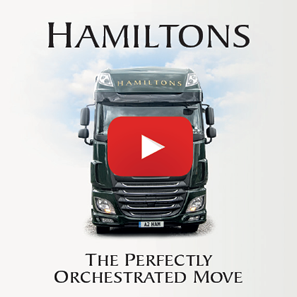 domestic quick quote
detailed quote
To get a
FREE
detailed quote of your move click the button below and fill out our online Contents of House form.
detailed quote

CALL US TODAY!
0845 003 8259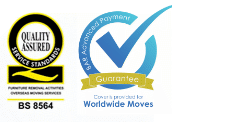 Removals to West Midlands
Hamiltons undertake household removals to the West Midlands region, covering Warwickshire, Worcestershire, Herefordshire, Shropshire, Staffordshire and the whole Birmingham area including Wolverhampton and Coventry. Here we provide a taste of what the region has to offer those contemplating moving to the West Midlands region.

Moving to West Midlands
The West Midlands region encompasses Britain's second largest city (Birmingham) and some of its most isolated rural areas (e.g. Herefordshire and Shropshire) and everything in between. People's motivations for requesting removals to the West Midlands are just as diverse but a few major reasons stand out:
Affordable City Life - The cities of Birmingham, Wolverhampton and Coventry offer young people and families the prospect of a vibrant urban lifestyle but at a price that is far more affordable than London. Culturally, these cities have a lot going on, with a vast array of art galleries, theatre and music venues to choose from. Birmingham boasts its own Symphony Orchestra and Royal Ballet troupe, Coventry is home to the award winning Herbert Art Gallery and Museum, while Wolverhampton regularly hosts theatrical productions from London's West End and is a major venue for big name bands and comedy acts. At the same time, one can quite easily find a 4 bedroom family home in the area for under £250,000.
Remote Getaway - Further afield in the counties of Staffordshire, Shropshire, Herefordshire and Worcestershire one can escape the city completely and find a slice of rural England, perhaps to acquire a smallholding or simply to enjoy a peaceful retirement.
High-Tech Opportunities - The region boasts no less than 12 universities, many with international reputations. They include Warwick University which is highly regarded for its research and also by employers, and is home to Warwick Science Park which attracts many high-tech businesses into the area. Also of note are Birmingham University (the largest), Coventry (renowned in a number of areas including Industrial Design and Business) and Aston (which has a well regarded Engineering Academy and Science Park). A large proportion of students are from the region and stay in the region after graduation, which is testament to the number of job opportunities available - which also attract people from outside the region.
Key Towns and Cities
Warwickshire
The county of Warwickshire lies between the M40 to the west, the M1 to the east and the M6 to the north, making it easily accessible by businesses and commuters alike. The county town, Warwick, lies just off the M40 and a number of major businesses have their UK head office here including IBM and Volvo. The largest town in the county is Nuneaton, which has a good number of major UK names based here including Holland & Barrett. There are many other towns with historic associations in the area and which are attractive places to live including Royal Leamington Spa, Rugby, and Stratford-upon-Avon (birthplace of Shakespeare).
Worcestershire
Lying just to the west of Warwickshire, this county is home to the City of Worcester and its famous cathedral. The county is well connected both to Birmingham, just 17 miles way via the M5, and to London, less than 3 hours away by train. Other major towns within the county include Evesham, Bromsgrove, Kidderminster, Malvern and Redditch.
Herefordshire
Herefordshire lies on the Welsh borders, just south of Shropshire, and is one of the most rural counties in England, with the City of Hereford home to just 55,000 people, which is nearly half the population of the entire county. Unsurprisingly, the county's economy depends largely on agricultural activities and a number of famous food brands, particularly breweries, originate here, including Bulmer's the cider makers. However the county does have some other notable businesses based here including M and M Direct, the mail order clothing company, in Leominster, Sargeant's bus company in Kington and Raw Striker, a kit car company based in Shelwick.
Shropshire
Also on the Welsh border is Shropshire, which attracts many tourists to renowned attractions such as the Shropshire Hills and Ironbridge Gorge. Although predominantly rural, the county town Shrewsbury is just 50 miles from Birmingham - with the new town of Telford lying directly between the two, and served by the M54 - making them attractive places for businesses to base themselves and for Birmingham commuters to settle. While there is still a great deal of agriculture in the county, the economy has diversified in recent years to include a number of major service industries, with warehousing and distribution an increasingly important sector, assisted by the county's strategic position on road and rail networks.
Staffordshire
Although lying just east of Shropshire, the county of Staffordshire is much more highly populated than its neighbour - the City of Stoke-on-Trent having a population of around 50,000 fewer than the entire population of Shropshire. The county also hosts the City of Lichfield, but the county town is Stafford. Economically the county has seen agricultural and industrial activity flatten off in recent years, accompanied by a notable increase in service industries, However, some traditional industries, continue to flourish here, especially pottery, (e.g. Wedgwood in Stoke-on-Trent) and breweries (e.g. Bass in Burton-on-Trent). Newer, high-tech industries also attract talent into the area, with companies such as Datel, Entalysis and UK Automotive Products all based here.
The West Midlands Conurbation
We have already mentioned Birmingham, Coventry and Wolverhampton - but the West Midlands county also includes a number of other important towns, in particular Solihull, Dudley, Sandwell, West Bromwich, Stourbridge, Halesowen, Sutton Coldfield and Walsall, as well as Birmingham International Airport to the east of the city. Taken as a whole, the county has a population of nearly 3 million, all served by the network of motorways running around and through the county. Encompassing myriad small towns within its borders, the county has many famous business names located here including Cadbury's at Bournville, just south of Birmingham, and Land Rover in Solihull.
Hamiltons are a removal company operating throughout the UK, offering office and house removals to all parts of the West Midlands region. Please contact us today for a quote.