Hamiltons FX Service
For more information on our Currency Exchange Service...

click here
detailed quote
To get a FREE detailed quote of your move fill out our online Contents of House form
CALL US TODAY!
0800 246 5622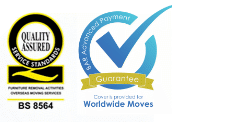 BUSINESS, OFFICE AND COMMERCIAL REMOVALS
Whether you need office removals or specialist commercial removals, within the UK, to Europe or further afield, Hamiltons can help. We can ensure smooth, efficient, stress free business removals of all types.
UK, Europe and Worldwide Commercial Removals
Whether your commercial removals involve just a move across town or transport of specialist equipment to a different country, Hamiltons can provide the expertise and practical assistance you need. With extensive knowledge of customs, import and export regulations in Europe and worldwide, we can help you sort out the necessary paperwork to ensure all your belongings can be transported to your new location without a hitch.
Office Removals
Hamiltons can undertake office removals for businesses of all types and sizes, ensuring minimum disruption to your business. Our office moving service includes full packing and unpacking in strict rotational order as well as dismantling and reassembling of all furniture. We can also arrange archiving and storage of any paperwork or items which won't be needed immediately at the new destination.
We know from long experience that businesses undergoing relocation need far more from a business removals company than simply people to do the heavy lifting. In most cases, companies want to carry on business as normal as close as possible to the day of the move – and be up and running again as soon as possible in their new location. They also don't want to have to devote a full time member of staff to becoming "removals manager" for the duration. Instead, they want their chosen business relocation firm to take the problem off their hands and sort out the details for them – and they want the whole exercise to be carried out with minimal disruption. That's why Hamiltons assign a dedicated liaison manager for each removals project, who is responsible for personally overseeing the move preparations and ensuring all the fine details are taken care of.
Equipment & Computer Removals
Most offices these days are home to an array of equipment - computers, printers, photocopiers, electronic whiteboards and more. Hamiltons specialise in the packing, transport and reinstallation of all IT related equipment, using packaging and vehicles specially designed for computer removals.
And of course, many businesses involve specialist equipment apart from computers. Again, Hamiltons have the experience and the specialist transport necessary to arrange the removals of all types of commercial equipment, from farm vehicles to production machinery.
Employee Relocation
If you are moving your business overseas you may also be taking staff with you. If so, Hamiltons can arrange to take care of your employees' home removals at the same time as your business removals. As well as helping to ensure that the moving of the business and staff are fully coordinated, our employee relocation service means that staff are less distracted by the personal upheaval and better able to focus on helping your business make a smooth transition.
Business Storage
Depending on the location and circumstances of your move, you may need to store some of your company's belongings, perhaps to take account of personal travel arrangements, access to new premises and so on. Hamiltons commercial removals service can also include business storage for some or all of your belongings on a short or long term basis, until you are ready to have them transported or unpacked at your destination.
Commercial Removals - Business Removals - Office Removals - Click here for a free detailed quote of your move or contact us to discuss your individual requirements.
Further Information