detailed quote
To get a
FREE
detailed quote of your move click the button below and fill out our online Contents of House form.
detailed quote

CALL US TODAY!
0800 246 5622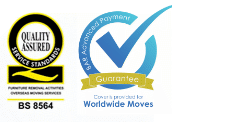 Overseas Moves to Austria | A guide to living in Innsbruck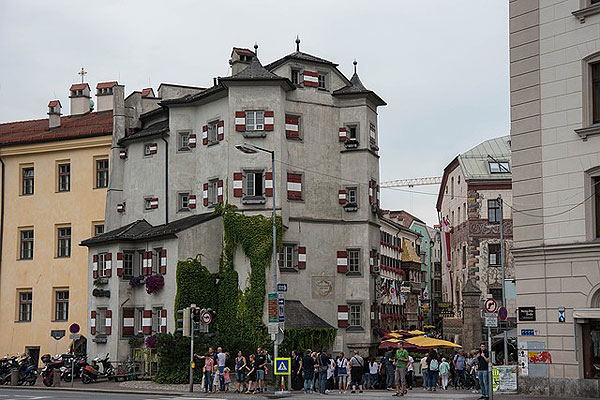 If you are considering moving to Innsbruck, you cannot fail to notice the natural beauty of the Tyrol region. This is the western province of Austria, and Innsbruck is the capital. The city centre has modern features, while in 'Old Innsbruck' there are examples of the Germanic architecture of old-style houses and shops which have not changed for many years.
If you are thinking of overseas moves to Austria then this city will not disappoint, as you will find the contemporary and traditional styles both fully integrated into its character. Hamiltons regularly arranges removals to Austria, and can organise your relocation to Innsbruck or any other city, including Vienna, Salzburg, Graz and Linz.
Innsbruck is located in the Inn Valley and is named after the 'Inn Bridge'. The river Inn and city sit between the high mountain ranges of the Arwendel Alps to the north and Patscherkofel and Serles to the south. This is the ideal place to enjoy skiing and other winter sports, although there is an abundance of things to do during the summer too.
Living in Innsbruck
The residential area Saggen-Pradl is located north of the city and is reasonably priced, and you will also find there are a large number of hotels and hostels in the city to accommodate students and tourists who visit. Many short-term leases are available.
Austria is known as being very safe, with low crime rates throughout the country. You can mix with the local people very easily in Innsbruck, as they are very helpful and welcoming. In Austria, it is a practice to clean the part of the street adjacent to your home with a hose. This encourages the citizens of Innsbruck to be part of the community while looking after their own spaces, and making the streets exceptionally clean and well cared for.
Language and Educational Institutions in Innsbruck
German is the language of Austria, but Austro-German has a very distinct accent, so even if you are proficient in the language it may take a little time to get used to the altered pronunciation. 
Innsbruck has a university, and some locally-based colleges and smaller institutions. The University of Innsbruck is one of the country's leading further educational institutes, and has large physics and IT departments. The University cares for the botanical gardens, Botanischer Garten der Universität Innsbruck, which are free to enter. The provincial universities and colleges are home to 30,000 students, with many of these being Italian, and there is ample nightlife.
Jobs in Innsbruck
The tourist industry in Innsbruck is one of the largest employment sectors in the area, as this is an extremely popular holiday destination. The service industry often offers employment where you can live in, ruling out the need to find accommodation. This city is the economic and cultural centre of western Austria, so the energy sector is thriving and so too are the financial and insurance professions. IT has also taken a firm foothold, especially the traffic technology sector, such as traffic management concepts and public transport management.
Social life in Innsbruck
This region is known for its Alpine sports, but there are also lots of museums and art galleries in and around the city, with plenty of opportunities for getting out and socialising. Festivals include the Dance Summer Festival, which has been running for more than 20 years, and the New Orleans Festival in July, bringing blues music to the district.
Sparkassenplatz is a modern urban centre accessed from Maria-Theresien-Straße and both have a large array of cafés and restaurants, as well as shops and a farmer's market on Fridays. So you will never be short of things to do in this wonderful and vibrant city.
Overseas moves to Austria with Hamiltons
Hamiltons Removals are experts in all types of overseas moves to Austria and will arrange to move all your business or home contents from the UK. We will tailor our services to your requirements, assuring you of an efficient move to Europe.
Follow the link
for a free removals quote.