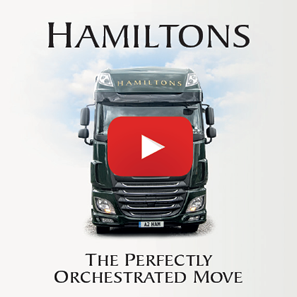 domestic quick quote
detailed quote
To get a
FREE
detailed quote of your move click the button below and fill out our online Contents of House form.
detailed quote

CALL US TODAY!
0845 003 8259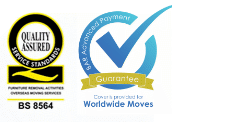 Removals to East Anglia
Based in Harleston, Norfolk, Hamiltons carry out frequent removals to East Anglia, either locally within Suffolk, Norfolk, Essex and Cambridgeshire or further afield to or from other parts of the UK including London, Midlands, Wales, Scotland and the North of England.

Here we provide an overview of the type of moves we undertake in this region and give a flavour of life and industry in the East of England.
Typical Reasons for Moving to East Anglia
Our customers have a wide variety of reasons for moving to East Anglia - as diverse as the region itself, but there are some motivations which stand out especially.
Moving out of London - As the price of housing in the capital continues to rise, many London residents look to the surrounding counties to provide a more affordable way of life, while still being in comfortable reach of the capital for work. East Anglia is particularly attractive in this regard, with a fast rail connection between London Liverpool Street and major regional towns and cities including Colchester, Ipswich and Norwich. The city of Cambridge is also well connected to London with frequent trains into Kings Cross taking under an hour.
Industrial growth - One of the consequences of being so close to London is that many businesses are attracted to locate (or relocate) here. The area offers much lower overheads in terms of property prices and wage bills. For us at Hamiltons this means a significant number of business removals to East Anglia. But it also means that many individuals and families also decide to relocate here to take advantage of the job opportunities, particularly in high-tech industries such as telecoms, engineering and pharmaceuticals.
A place to retire - Many retirees are drawn to the region as a highly desirable place to retire. Sometimes this will mean a relocation from a completely different part of the UK, while others will be moving away from the larger towns of the region and out to one of the many pretty and historic market towns and villages which abound in both coastal and inland areas.
Key Towns and Cities
Essex - Bordering the east of London, Essex is the gateway to East Anglia. The key routes are the rail line to Colchester and Chelmsford, and the A12. The county itself is one of stark contrasts, including areas with more in common with London, such as Ilford, Romford and other locations inside the M25; ancient market towns such as Great Dunmow and Saffron Walden; new towns such as Harlow and Basildon; seaside resorts like Southend on Sea and Clacton; and innumerable picturesque villages set in farmland. And it is even home to two international airports - Stansted and Southend - and the port of Harwich. Understandably, we see frequent removals between Essex and London, as Londoners seek a quieter life outside the capital while others move closer to the city for work.
Suffolk - While this county used to be affectionately termed "sleepy Suffolk", this name is hardly accurate these days. Bordering Essex to the south and Norfolk to the north, with Cambridgeshire lying just to the east, this is an increasingly popular destination for families and businesses. The county town, Ipswich, lies on the electrified rail link to London and is also the meeting point for the A12 running north to south and the A14 linking the port of Felixstowe, which continues to expand in activity, with Cambridge and the Midlands. The county is home to several major businesses including BT's Research Labs at Martlesham Heath, brewers Adnams in Southwold and Greene King in Bury St Edmunds, shipping companies P&O and Fred Olsen, and agrilcultural feed producers Agricola, to name a few, all of whom regularly attract new graduates and experienced managers alike to live in the area.
Norfolk - Still very much an agriculturally based county (think Bernard Matthews and Colman's mustard) the county is also home to a great number of manufacturing, construction and service industries, such as Aviva insurance, Lotus cars and Kier Group. The city of Norwich itself boasts a well regarded University (UAE) and an international airport with good links to Europe. Less than 2 hours from London, Norwich is one of the best connected and best value places to base a business. Further afield are the market town of Kings Lynn, the fishing port at Great Yarmouth and many popular holiday destinations including Cromer, Hunstanton and, of course, the Norfolk Broads.
Cambridgeshire - Home to Cambridge city of course, this is another county of contrasts. While the city attracts cutting edge academics and entrepreneurs at the University and Science Park, connected to London via the M11 and the world by nearby Stansted airport, the rest of the county offers a range of historic towns such as Ely, March and Huntingdon, as well as countless peaceful villages, in which to live.
Hamiltons are a UK removals company that can organise commercial or domestic removals throughout the East Anglia region, whether it be for individuals, families or businesses. Please contact us today for a quote.
Counties in East Anglia - Useful Moving Guides