detailed quote
To get a
FREE
detailed quote of your move click the button below and fill out our online Contents of House form.
detailed quote

CALL US TODAY!
0800 246 5622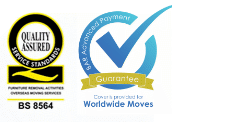 Removals to Graz Austria | UK to Austria Removals Service
Hamiltons' European department provide weekly removals to Graz Austria. Our high quality European removals service caters for all moves, including domestic, commercial and corporate. Removals can be tailored to your requirements, to include full packing, loading, transport and unloading or simply the moving of your belongings. We also provide professional cleaning services if required. Hamiltons are a member of the trade association BAR (British Association of Removers), The Road Haulage Association and are BS EN ISO 9001:2000 registered.
Removals to Graz Austria - click here for full information on our removals to Austria service or click here for a detailed quote of your move.
About Graz
Austria's 2nd largest city, Graz is an architects dream. A wealth of period buildings survive intact, alongside some inspired modern pieces. One such example and a must see when travelling the area, is the Kunsthaus or arts centre. Known as the "friendly alien" it has been written that this groundbreaking piece of architecture resembles a big blue sore thumb. That said, it is a truly remarkable example of modernist design, which interacts well with its surroundings, and paves the way for still bigger and bolder design adventures of the future.
This wealth of monumental landmarks, both old and new has prompted UNESCO to add the old town district of Graz to its list of World Heritage Sites. Many of the buildings whose presence lead to this decision, date back to the early 15th and 16th centuries. The most ete-catching of these is the city's Eggenberg Castle. Featuring 4 towers, supposedly one for each season and 365 individual windows, one for every day of the year, the castle sits proudly, on the western edge of the Styrian capital.
As big and as bold as their building designs have become though, they cannot match the sheer majesty of nature demonstrated by the Schlossberg Mountain, situated in the heart of the city. Called a mountain, it is actually little more than a tall hill and can be climbed via 260 quite painless steps. Its position gives the intrepid climber a breathtaking, panoramic view of the city. If you don't fancy the climb, there's a handy funicular railway in operation called the Schlossbergbahn so you could simply hop aboard that.
A casual yet trendy city, Graz is home to some quarter of a million people and regularly hosts a surprising number of festivals and events throughout its calendar. It is during the summer months when Graz really comes alive though, its large student fraternity revelling in concerts and staged dances. Many of the city's biggest events are hosted at the Grazer Congress Convention Centre on the Albrechtgasse, or at the Helmut List Halle, a modern venue close to Graz city centre, where the acoustics are at their very best. Other events in the Graz calendar include the spring festival, the Styriarte, towards the end of June and the Serenata throughout July. With a huge contemporary arts festival in June and a Jazz festival held in July and August there is always something going on in this young and vibrant city.
Local restaurants feature traditional Austrian and Styrian cuisine, which, perhaps contrary to general perception, is quite light and healthy. Freshly prepared green salads tossed in locally produced pumpkin seed oil, along with polenta and buckwheat pancakes, known locally as 'Heidensterz' are served along with freshwater fish-based dishes and pan-grilled specialities. Most people choose to eat around Old Town Graz, where the dining opportunities and cafes are at their most trendy and plentiful.
Removals to Graz, Austria - please contact us now to discuss your move or click here for a free removals quote.