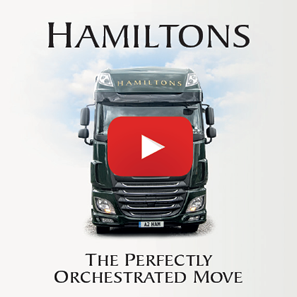 domestic quick quote
detailed quote
To get a
FREE
detailed quote of your move click the button below and fill out our online Contents of House form.
detailed quote

CALL US TODAY!
0845 003 8259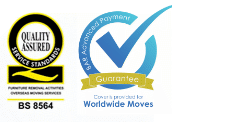 Removals to South West England
Hamiltons are available for household removals to South West England including the peninsular counties of Devon and Cornwall, the Wessex counties of Somerset, Dorset and Wiltshire, and the River Severn area of Gloucestershire and Bristol.

Moving to South West England
The South West is a popular place to relocate for a number of reasons, particularly to work in the tourism sector, to retire and, increasingly, to work.
Tourism - The West Country is a major tourist destination, of course, both for British citizens looking for a UK holiday and foreign visitors eager to soak up some distinctive English history, architecture and landscape. The region boasts many world famous attractions including the city of Bath, the spiritually significant town of Glastonbury, Stonehenge, the spectacular Cheddar Gorge and Tintagel with its castle and intriguing connections to King Arthur. These visits frequently ignite a desire to live and work in the region, perhaps to run a café, pub or B&B, prompting many requests for removals to the South West.
Retirement - Significant numbers of retirees choose the South West as a place to relocate, attracted by a more relaxed way of life, great scenery and the sunniest climate within the UK. While many opt for picture-postcard villages inland, others seek out the many seaside towns in the region such as Torquay, Weymouth, Bournemouth, Weston-Super-Mare, Penzance and Bude.
Work - Not just a holiday and retirement hotspot, the region is also home to a significant number of commercially very active towns and cities, including Swindon, Cheltenham, Bristol and Exeter.
The growth of broadband in the region also means that many companies and individuals have moved to the region to pursue careers in, for example, creative digital media, while also improving their quality of life. Prosperity in the region also benefits from four international airports at Exeter, Bristol, Newquay and Bournemouth.
River Severn Area - Gloucestershire and Bristol
Gloucestershire is the easternmost county of this region but has a distinct West Country feel in terms of landscape and accent. It is also the site of some of the most desirable and expensive living space within the UK, particularly the Cotswolds and Cheltenham. However, it is also possible to find affordable property in the area, particularly in the city of Gloucester itself which lies on the River Severn, as well as nearby Stroud.
Bristol has a population of nearly half a million - nearly as many as the whole of Cornwall. Connected directly to London via the M4 and rail links, it is a vibrant and prosperous metropolis attracting millions of tourists every year, as well as people moving to the South West's largest city to work in a variety of industries including high-tech, aerospace, defence, financial services and creative media.
Wessex Counties - Dorset, Wiltshire and Somerset
Somerset, Dorset and Wiltshire were once part of the ancient kingdom of Wessex, and between them provide inhabitants with many of the benefits of West Country living while maintaining reasonable road and rail journey times to the rest of the UK.
Wiltshire, in particular, is a sought after location for those requiring regular contact with London and the South East. Swindon, of course, lies on the M4 corridor just 2 hours drive from central London and is the location for a number of well known IT and tech companies such as Intel, Honda, as well as a many national retail and banking brands including W H Smith and Nationwide Building Society. Moving away from the M4, however, Wiltshire has many other desirable towns to choose from including the city of Salisbury and the towns of Malmesbury, Marlborough and Chippenham.
Dorset offers some of the best coastline in Britain and experiences warm summers and mild winters. Little wonder that more than 60% of the population reside in the adjoining coastal towns of Bournemouth, Poole and Christchurch - just 2 hours by train from London. The interior is therefore sparsely populated and there is a great deal of agriculture here, especially livestock. But there are significant employers here also, including the Ministry of Defence, Bournemouth University and JP Morgan.
Somerset is one of the largest counties within the UK, with several well known landscape attractions such as Exmoor National Park and the Mendip Hills. Agriculture and tourism are therefore important industries here, but there has also been a growth in light and high-tech industry in recent years based in the county's major towns such as Taunton and Bridgwater, which both benefit from lying close to the M5 linking the county to Bristol, London and the North of England. It is perhaps these factors which account for significant population growth in the past 20 years, as well as the lowest unemployment rate in the region.
Peninsular - Devon and Cornwall
The economies of both Devon and Cornwall depend largely on tourism and agriculture, assisted by their long stretches of coastline (much of it with World Heritage status) and many national parks including Dartmoor and Bodmin. The remoteness of the area in enhanced by the lack of motorways - the M5 terminating in Exeter, county town of Devon.
Devon has, however, a fairly large population of well over 1 million, with the majority of inhabitants residing in the city of Exeter, Plymouth (home to a major Navy base), Torquay, Paignton and Brixham on the southern coast. By contrast, Cornwall has one of the lowest populations in the UK at just over half a million people. However it is this very remoteness which also makes it one of the most attractive places to live, particularly for surfers heading to Newquay. The population is not centered on any one town or city, with even the city of Truro home to fewer than 20,000 people, less than 5% of the population.
Hamiltons offer online removal quotes for UK and international moves, including removals to all parts of the South West. Please contact us for a quote or to arrange a home visit.
Counties in the South West - Useful Moving Guides
Removals to Wiltshire
Removals to Bristol
Removals to Dorset
Removals to Devon
Removals to Somerset
Removals to Cornwall
Removals to Gloucestershire