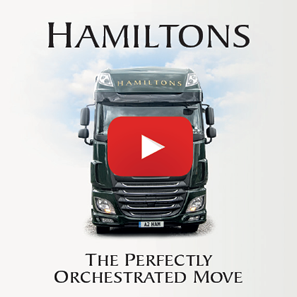 domestic quick quote
detailed quote
To get a
FREE
detailed quote of your move click the button below and fill out our online Contents of House form.
detailed quote

CALL US TODAY!
0845 003 8259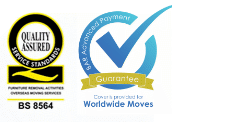 Removals to North England
If you need to arrange removals to the North of England, Hamiltons can make sure your relocation goes smoothly. They arrange regular moves to the whole region, including South Yorkshire, West Yorkshire, North Yorkshire and East Yorkshire, the north-eastern counties of Tyne and Wear, Durham and Northumberland, and the north-western counties of Greater Manchester, Cheshire, Cumbria, Merseyside, and Lancashire. They also arrange moves to Nottinghamshire, which is a link between the Midlands and the North.
Moving to North England
Quality of life and a relatively low cost of living are among the major reasons for moving from elsewhere in the UK to the north of England. The north is famous for its beautiful landscapes, including the mountainous Lake District and Yorkshire's richly varied coast and countryside. However, it also has exciting, cosmopolitan cities like Manchester, Liverpool and Newcastle upon Tyne.
Living costs tend to be much lower in the north than in the overcrowded south. In particular, house prices are much more reasonable, with cities like Bradford and Salford named in surveys as among the most affordable places to live. Property prices are a major attraction for many people moving to the north of England, whether for work or retirement.
Yorkshire and Nottinghamshire
There's a lot more to Yorkshire than cricket, flat caps and Yorkshire pudding. The four administrative counties making up this area - South, West, North and East Yorkshire - are famed for their countryside, including the North York moors and Yorkshire dales, and for their warm and friendly atmosphere. Although the area is traditionally known for its heavy industries, modern service industries have become increasingly important, along with tourism.
The largest cities include Leeds, which is a leading financial centre, and Sheffield, which has seen strong growth in new technology. Hull, Bradford, Middlesbrough, Huddersfield and the ancient walled county town of York are other major centres.
However, there are also many other communities which are popular places to move to, including the holiday resort of Scarborough in north Yorkshire. Skipton, also in north Yorkshire, was named as the best place to live in Britain in one national newspaper survey. This market town and the nearby Yorkshire Dales have also been voted as among the best places in Britain to retire to, because of their quality of life, low crime rate and friendly people.
Bordering South Yorkshire, Nottinghamshire offers many country parks and nature reserves, including Creswell Crags and Sherwood Forest. The largest city is the historic county town of Nottingham, which is a designated science city. Many companies have their HQs here, including Boots the Chemist, which is a major employer. Other places to live include the market towns of Mansfield, Newark, Retford and Worksop and Southwell with its famous Minster.
North East England - County Durham, Northumberland, Tyne and Wear and Teesside
The economic recovery has seen growth in the north-east of England gathering pace. With its strong tradition of engineering, the region was hard hit by the recession, but it is now looking to the future with increasing confidence, as jobs are created in sectors such as business services and transport.
The largest city in the area is Newcastle, which is part of the major Tyneside conurbation, together with Gateshead. Scientific and high-tech industries are among the major employers here. Other large centres of population are the ancient university city of Durham, Sunderland and the Teesside conurbation, extending into north Yorkshire, which includes Stockton-on-Tees. Darlington and Hartlepool are major towns in the area and Teesport, on the River Tees, is the UK's third largest port.
However, not everyone is looking for a move to a major city. People undertaking removals to the north of England who are drawn by beautiful countryside will be tempted by the wild landscapes of Northumberland. This county has no large cities, but many inviting smaller towns, such as Alnwick, with its iconic castle, and Berwick-upon-Tweed.
North West England - Cumbria, Merseyside, Greater Manchester, Cheshire and Lancashire
With more than seven million inhabitants, the North West is the third most populated region of the UK. It has large rural areas, including the spectacular scenery of the Lake District, the Forest of Bowland and the Solway Coast. Cumbria is a popular destination for people embarking on house moves on retirement, because of its low property prices and beautiful landscapes.
By contrast, this area also includes two of the UK's largest cities, Manchester and Liverpool, each of which is surrounded by a larger metropolitan area. Both are busy cosmopolitan communities with varied economies. Greater Manchester, which includes Bolton and Stockport, is the economic hub of the north west. Many international companies have bases here, and there are research facilities and businesses in the area around the University of Manchester. This means it is a popular location for people moving north for work reasons.
Liverpool, in Merseyside, is a major port and also has a wide range of service industries. Both cities have a thriving cultural life and Liverpool was the European Capital of Culture in 2008. Other population centres include Warrington and Chester in Cheshire, and Preston, Blackburn and the top seaside resort of Blackpool in Lancashire.
Hamiltons provides a full home removals service both within the UK and for people relocating abroad, including removals to all parts of the north of England. Get in touch for a quote.