detailed quote
To get a
FREE
detailed quote of your move click the button below and fill out our online Contents of House form.
detailed quote

CALL US TODAY!
0800 246 5622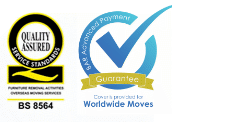 Removals to Switzerland: Useful Guides Page
Removals to Switzerland Relocation Guide
If you are moving to Switzerland, there is a lot more to consider than choosing a good European removals company. Our guide below provides additional information on other aspects of moving to Switzerland, including obtaining visas and works permits, choosing schools, healthcare and starting a business.
Removals to Switzerland: Importing Vehicles to Switzerland
When moving to Switzerland with your car it is advisable to enter via either Geneva or Basle. Some of the smaller entry points are not able to process vehicular importation without prior notice. We have produced this guide to assist you in the importation process. Please note that information is correct at time of publishing but can change at any time, so please check with the authorities prior to your departure.
Removals to Switzerland: Moving to Geneva Switzerland

Relaxation, joie de vivre and people watching are the phrases that come to mind when describing city life in Geneva. One of Europe's most beautiful cities, it sits on the banks of Lake Geneva, at the foot of the majestic Alpine mountain range.
Removals to Switzerland: Moving To Basel Switzerland

Switzerland's second largest city, Basal is situated just inside Switzerland's borders. Close to neighbouring countries, France and Germany it shares its "Euro Airport" with Mulhouse in France and Freiburg im Breisgau in Germany. It is well placed as a stop off point for cruises down the Rhine from Germany and Holland and an important link in the trans European railways from Paris, Brussels, Frankfurt, and other major European cities. This central location makes it an ideal communications point for Switzerland and the rest of Europe.

Removals to Switzerland: Moving to Zurich Switzerland
Centrally positioned at the very heart of Europe, Switzerland and Zurich in particular, has become synonymous with the worlds of finance and banking. With a highly qualified workforce, world renowned research and development institutes and low taxes, it should also come as no surprise, that many of the world's international corporations have chosen to make Zurich one of their homes.