detailed quote
To get a
FREE
detailed quote of your move click the button below and fill out our online Contents of House form.
detailed quote

CALL US TODAY!
0800 246 5622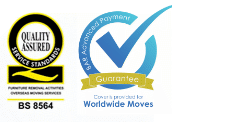 Removals to Switzerland: Importing Cars and Other Vehicles
Hamiltons European Removals Department can assist with all aspects of your removals to Switzerland including the importation of cars and other vehicles. We can provide removal quotes for importing a full range of vehicles including vintage cars, motorbikes, boats, jet skis, farm machinery and quad bikes.

Removals to Switzerland – Contact us to discuss your requirements and for a free shipping quote.

When moving to Switzerland with your car it is advisable to enter via either Geneva or Basel. Some of the smaller entry points are not able to process vehicular importation without prior notice.

We have produced this guide to assist you in the importation process. Please note that information is correct at time of publishing but can change at any time, so please check with the authorities prior to your departure.

A guide to importing your car into Switzerland
Importing a car to Switzerland is different to other European destinations. If you have owned your vehicle for less than six months you have to pay import duty on arrival. Vehicles that are imported for personal use, that have been owned for more than six months can be imported without paying duty. In this case, a clearance request form must be filled in on arrival in Switzerland.
However long you have owned the vehicle, you must contact the Swiss Customs as soon as the car or other vehicle arrives in the country.
You will be provided with a form to be filled in and must show the following documents: your driver's license, proof of your identity, the receipt of purchase for your vehicle and proof of the vehicle's origin. Where the vehicle being imported has been owned for longer than six months, a clearance request form must be completed.
Customs will draw up a report required for the technical inspection and contact the Road Traffic Office (Service des Automobiles et de la Navigation) who within a month of your arrival will send you the forms required to register for Swiss number plates. These can be applied for anytime within the first year of your stay in Italy.
Within a year your vehicle must pass the Official Technical Inspection (
Contrôle technique du véhicule
). The Motor Registration Office within your canton will write to you, soon after your arrival, providing you with full information on this.
You will need to take the following documentation with you to the inspection: your car insurance documents, customs form (13.20), your logbook, an emissions test certificate and full technical information on the vehicle.
Removals to Switzerland
– contact us now to discuss your requirements