detailed quote
To get a
FREE
detailed quote of your move click the button below and fill out our online Contents of House form.
detailed quote

CALL US TODAY!
0800 246 5622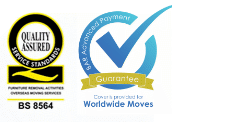 New Zealand Removals| A Guide to Living in Dunedin, New Zealand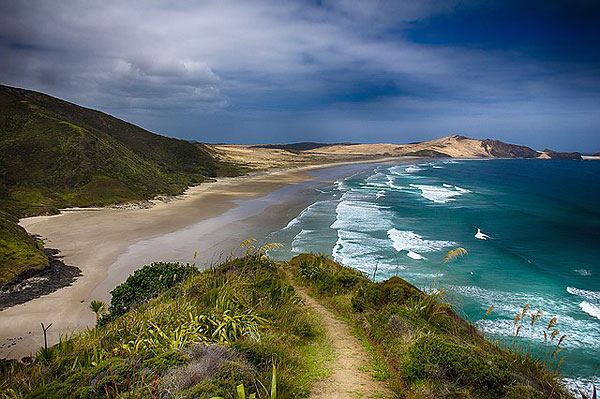 Dunedin in New Zealand is now one of the four main cities in the country, although at one time it was the largest, before there was a "drift north." This city is predominantly Scottish in heritage and named after Edinburgh in Scotland, and it is pronounced in Scottish Gaelic as Dùn Èdineann. This district is well known for its historical, cultural and geographical locations. 
If you are thinking of relocating, contact Hamiltons who can help with your international removals to New Zealand, and will be happy to advise you on this or any other removals issue.
City and Area
The city is situated at the mouth of the Otago harbour and has expanded outwards over many years. The urban section, called The Octagon, extends to the coast of Otago, and is surrounded by hills and the remnants of an extinct volcano. The suburbs of Dunedin cover the knolls and slopes of the countryside, and are considered a wonderful place to live for expats.
Dunedin is a place of extreme natural beauty, with two main beaches right next to the city, St. Clair Beach and St. Kilda Beach, both of which look out over the Pacific Ocean. There are plenty of sporting events here, and it is the southernmost place on the planet to watch test cricket! The quantity of sporting facilities in Dunedin is first-rate, and there is a huge variety of different leisure events and clubs to join if this is something you enjoy in your spare time.
The weather is temperate in Dunedin, considering the extremely southern location, and the summer is very warm, with temperatures sometimes reaching 30°C. However, you will find that there are lots of microclimates in the different suburbs, especially the hilly areas, with some getting more snow during winter than other parts of the city. Winters are cold and frosty, and the beach in winter is breezy and crisp. There is some sunshine although it is bitterly cold.
Popular Neighbourhoods for Expats in Dunedin
There are some very sought-after areas in the suburbs of Dunedin, especially Maori Hill and Roslyn which is also on a hill, with St. Clair being right next to the beach, while Waverley is situated on the peninsula. These are all places where families can enjoy a quiet but full and fun lifestyle. Some places in the vicinity are very hilly. If you fancy the beach or the city centre then they are all only a 10-minute drive away.
Educational Establishments in Dunedin
A big part of city life is the University of Otago, which is the oldest and most traditional university in the country. It has a reputation of high-quality academic and research faculties and the students make up a large number of the city's population during term time. There are plenty of high schools and primary schools to choose from – with many being top of the league tables of the New Zealand education system. Dunedin is an elected UNESCO Creative City of Literature, highlighting the city's literary heritage, with a range of businesses, institutions and organisations, giving prominence to the flourishing community of writers and artists.
Jobs in Dunedin
The biggest employer in the city is the university, which has a very good academic reputation, while other educational employment is available with colleges and schools dotted around the city and surrounding areas. Other employment in the locale is mainly from small companies, and the business scene here is energetic with a growing number of technology firms moving into the area. If you are thinking of looking for a job in the area, remember to check visa requirements first.
Social Life Dunedin
Students make up a large part of the social life in Dunedin, and are known as "scarfies", due to many of them wearing scarves through the cold wintertime. There are many cafés and bars in the urban areas of the city and Dunedin has visiting ballet and dance theatres on a regular basis, with a number of dance studios available. You will not be disappointed if you are a theatre-goer, as there are two well-established theatres, The Regent and The Fortune Theatre, with other smaller venues also enjoying successful shows.
Music and theatre are popular in this cultural city, including the Dunedin Sound, which was started in the 1980's when lots of indie-rock bands sprung up. The tradition of independent music has continued influencing the musical night life of the city.
This traditional city, with history dating back to before Captain Cook arrived, has much to offer in the way of culture and heritage, and is a great place for families to visit and stay on to live permanently.
Removals to Dunedin and New Zealand
Hamiltons are specialists in all types of international removals to New Zealand, and will provide a professional expertise in the moving of your home content. We tailor our services to your needs, making sure your relocation goes as efficiently as possible.
Get in touch with Hamiltons Removals
– for a free of charge, online removals quote.