detailed quote
To get a
FREE
detailed quote of your move click the button below and fill out our online Contents of House form.
detailed quote

CALL US TODAY!
0800 246 5622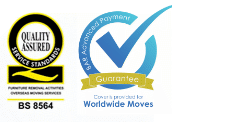 Removals to USA | Shipping to America | International House Moves
We ship to and from all American states including: Alabama, Alaska, Arizona, Arkansas, California, Colorado, Connecticut, Delaware, Florida, Georgia, Hawaii, Idaho State, Illinois, Indiana, Iowa, Kansas, Kentucky, Louisiana, Maine, Maryland, Massachusetts, Michigan, Minnesota, Mississippi, Missouri, Montana, Nebraska, Nevada, New Hampshire, New Jersey, New Mexico, New York, North Carolina, North Dakota, Ohio, Oklahoma, Oregon, Pennsylvania, Rhode Island, South Carolina, South Dakota, Tennessee, Texas, Utah, Vermont, Virginia, Washington, West Virginia, Wisconsin, Wyoming.
We ship to all towns and cities in the USA. Some of the popular American cities we ship to include: New York City, Los Angeles, Chicago, Houston, Phoenix, Philadelphia, San Antonio, San Diego, Dallas, San Jose, Detroit, Jacksonville, Indianapolis, San Francisco and Columbus.
Removals to USA - click here for a free online quote of your move
Shipping to America - Service Options
We offer a range of removals options for shipping personal effects and vehicles to America:
Shipping to America - Dedicated service.
Many clients opt for a dedicated service, which means they get sole use of a 20 or 40ft container. This is most suitable for large quantities of items, such as house contents.
Shipping to America - Groupage service.
If your move is a smaller one, you may be able to save money by sharing a container with other consignments.
Shipping to America - Airfreight service.
Items that are small, light or needed in a hurry on arrival can be shipped by air.
Shipping to America - Expert Help
Here at Hamiltons, we understand that moving home overseas can be a daunting experience. Our fully trained staff will advise you on every aspect of your move including which removal option is the best choice for you, removals insurance and clearing your belongings through customs. On the day of your move, we will ensure that everything runs as smoothly and efficiently as possible, through careful planning and using friendly, experienced removals staff.
Shipping to America - click here for a free online quote
House removals to USA can be tailored to suit your exact requirements. Clients have the option of a full removals service, which includes packing, moving and unpacking at the other end. Or we can simply ship your personal effects from A to B.
New York
New York city is the most populous city in the United States of America, and is home to over 800 million inhabitants. It is also one of our most popular destinations for removals to the USA. New York City is made up of five boroughs: Manhattan, The Bronx, Queens, Brooklyn and Staten Island. It is an important city for business and commerce and one of the World's most popular tourist destinations, renowned for its amazing shopping, shows and restaurants. Landmarks include the statue of Liberty, Brooklyn Bridge and Central Park.
Removals to New York - click here for a detailed quote
Washington
Washington DC is the capital city of America. It is filled with cultural attractions, historic monuments, great parks and of course the White House. Although its population is approximately six hundred thousand, this increases during the working week as many people commute in from the suburbs.
Removals to Washington - click here for a detailed quote
San Francisco
San Francisco is located on the west of America, in California, and is a fabulous city to relocate to. Known for its golden gate bridge – one of the most photographed sites in the world and Alcatraz (the former prison) – there is so much to do and see in this beautiful American city. Some of the most popular things to do in San Francisco are taking a cable car tour, visiting the San Francisco water front where Fisherman's Warf, Pier 39 and Ghirardelli's square are located or wandering around Chinatown and having an excellent Chinese meal.
Removals to San Francisco - click here for a detailed quote
Los Angeles
Los Angeles is situated to the west of the United States, and is the largest city in California. It is known as the City of Angels and is a world famous tourist destination, with attractions including Hollywood, Beverley Hills, Disneyland and Universal Studios.
Removals to Los Angeles - click here for a detailed quote
Chicago
Chicago is the "city of neighbourhoods" There are 77 in total, split into 4 sections, North Side, South Side, West Side and Downtown or Central. There is no East Side because to the east of Chicago sits Lake Michigan, one of the 5 great lakes of North America. The city is full to bursting with attractions for all ages but the pick of the bunch has to be Navy Pier, the Midwest's top tourist destination. With its firework displays, rides and attractions, beer gardens, boats and cruises it is a 24/7, 365 delight.
Removals to Chicago - click here for a detailed quote
Houston
The city of Houston in Texas has a year long calendar of events and a wealth of unusual attractions including The Art Car Museum which displays the art of the customizer, the Beer Can House which holds a collection of over 50,000 beer cans and the Barbara Davis Gallery ,an art space given over to ground breaking exhibitions. There is also theatre, fine dining, farmers markets, parks and shopping malls aplenty in this vibrant and colourful city.
Removals to Houston - click here for a detailed quote
For more information and a no-obligation quote, please contact us.
Removals to USA customs information – click here for a rough guide to what you can and can't import and taxed you will be subject to.
USA relocation guide – click here
Removals to Los Angeles | Removals to Chicago | Removals to New York | Removals to San Francisco | Removals to Washington | Removals to Houston | Removals to San Antonio | Removals to San Diego | Removals to Dallas | Removals to San Jose | Removals to Austin | Removals to Jacksonville | Removals to Indianapolis | Removals to Boston, Massachusetts