detailed quote
To get a
FREE
detailed quote of your move click the button below and fill out our online Contents of House form.
detailed quote

CALL US TODAY!
0800 246 5622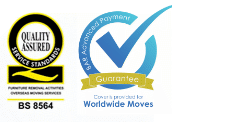 Removals to Canada | Shipping to Canada | Overseas Moving Service
For removals to Canada, including the popular cities of Ottawa, Toronto, Montreal and Vancouver, Hamiltons Removals provide a range of options for shipping to Canada, including full container, groupage and airfreight services at extremely competitive rates. We can provide quotes for UK removals to Canada, removals from Canada to the UK and between most other International destinations.
Removals to Canada - Moving Home Overseas - Shipping to Canada - Overseas Moving Service - Online Moving Quotes
Removals to Canada - Where We Ship
We provide removals to Canada's ten provinces: Ontario, Quebec, Nova Scotia, New Brunswick, Manitoba, British Columbia, Prince Edward Island, Saskatchewan, Alberta, Newfoundland and Labrador and her three territories: Northwest Territories, Yukon and Nunavut.
Removals to Canada - click here for a free online quote
Shipping to Canada - Service Options
We offer a range of options for shipping furniture, personal items and vehicles to your new home in Canada. Your choice will depend on the volume of goods you want to ship, and how fast you need them to arrive at your destination.
Depending on the size of your shipment, we will either recommend you take sole use of a 20 or 40 ft container, or opt to join a groupage service, where you share a container with other consignments. We undertake moves for domestic and commercial clients as well as specialist items, pets and vehicles.
Shipping to Canada - Full Container. With this option you get sole use of a 20 or 40ft container. This is most suitable for large quantities of items, such as house contents.
Shipping to Canada - Shared Container. Also known as groupage, this option means your goods will be one of several consignments within a single container. This is a cheaper option and ideal for smaller moves.
Shipping to Canada - Airfreight. This is a more expensive, but much faster option. It is ideal for items that are small, light or need to arrive quickly.
In addition to these shipping options, we also provide:
Packing and Unpacking service - or choose to pack/unpack yourself
Range of insurance options
Storage facilities if necessary
Professional cleaning if necessary
Shipping to Canada - click here for a free online quote
About Canada
Many people choose to relocate to the second largest country in the world, for business or personal reasons. It is an excellent country to live in with a growing economy, spectacular scenery and a high standard of living.
Eighty percent of Canada's occupants live in cities and towns. The largest and most popular of these are Ottawa (fourth largest and the capital of Canada), Toronto, Montreal and Vancouver. Many live near to the US border, which is also one of the warmest parts of the country.
One of the main adjustments people need to make when relocating here is getting used to the climate! The temperature varies from region to region however: most places have long cold winters, with an average January temperature of minus 19 degrees shared by two thirds of the country.
Eating and drinking are central to Canadian life, and alcohol is freely available to persons over 19 (18 in some states). Canadians like to eat while they drink and so all bars sell a range of snacks throughout their opening hours.
Removals to Canada - click here for a free online quote
Calgary
Urban sophistication and warm western hospitality mingle in this growing, world-class destination. Calgary is a cosmopolitan city whose people share a zest for outdoor adventure and this is no surprise since the city is located close to the Canadian Rocky Mountains. Calgary is the perfect new home location, where big city energy meets traditional western values.
Removals to Calgary - click here for a detailed quote.
Edmonton
Edmonton is a safe and friendly city with hundreds of parks and recreational sites. There is a huge choice of restaurants, galleries, museums, festivals, theatres, sporting events, recreational centres, golf courses, outdoor biking and ski trails. Its famous West Edmonton Mall is the world's largest shopping centre which hosts more than 800 stores and includes nine world class attractions. It has two hotels, over 100 dining venues and the widest variety of one-of-a-kind retailers under one roof.
Removals to Edmonton - click here for a detailed quote
Montreal
Montreal is the largest city in the province of Quebec and the second largest in Canada. It is named after Mont-Royal, a hill located right in the heart of the city. French is the city's official language although English is widely spoken and more than half the population are bilingual. Consistently rated as one of the world's most liveable cities, Montreal has been dubbed "Canada's Cultural Capital" and was recently named a UNESCO City of Design.
Removals to Montreal - click here for a detailed quote.
Ottawa
Like most capital cities, Ottawa was chosen for its position rather than its size. The population of Ottawa is just in excess of 812,000, making it only the fourth largest municipality in the country. It was given Capital status by Queen Victoria because it is situated on the border of French speaking Quebec and English speaking Ontario, making it an obvious compromise between the two colonies and their French and English populations.
Removals to Ottawa - Click here for a detailed quote.
Toronto
Toronto's high quality of life and reliable services make it one of the safest urban environments in the world. It's a great city to live and work in or even just to visit.  Toronto's population is one of the most diverse in the world. Nearly all of the world's culture groups are represented in Toronto and more than 100 languages and dialects are spoken.
Removals to Toronto - click here for a detailed quote
Vancouver
Situated between the Coast Mountain Range and the Pacific Ocean, Vancouver is acknowledged as one of the world's cleanest and most liveable cities with one of the smallest carbon footprints of any major city in North America. Having recently hosted the 2010 Olympic and Paralympic winter games, Vancouver benefits from Olympic standard sports facilities, an excellent public transport system, eco-friendly buildings and a wealth of art and culture.
Removals to Vancouver - click here for a detailed quote.
Overseas moving service - contact us now to speak with a removals specialist.
Removals to Canada | Shipping to Canada Customs Information | Moving to Canada Relocation Information | Removals to Ottawa | Removals to Toronto | Removals to Montreal | Removals to Québec City | Removals to Winnipeg