detailed quote
To get a
FREE
detailed quote of your move click the button below and fill out our online Contents of House form.
detailed quote

CALL US TODAY!
0800 246 5622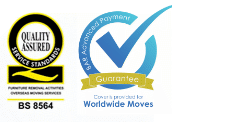 Removals to Cyprus | Shipping to Cyprus | Moving Home Overseas
For removals to Cyprus, including the capitol Nicosia, Hamiltons Removals provide full container shipping, groupage and airfreight services at extremely competitive rates. Whether you are moving from the UK to Cyprus or from Cyprus to the UK we can provide a quality service at an excellent price for all domestic and commercial moves.
Removals to Cyprus - click here click here for a free removals quote.
We provide shipping and removals to all areas of Cyprus including: Famagusta, Kyrenia, Larnaca, Limassol, Nicosia and Papho.
Removals will be tailored to your requirements. Our service can include full packing and unpacking or just the shipping of your belongings. We cater for house moves, commercial moves, specialist items, pets and cars.
Removals to Cyprus – Moving Home Overseas – International Removals Cyprus – Overseas Moving Service – Online Moving Quotes – Car Shipping Quotes
We offer a range of removals options for shipping personal effects, household goods, furniture and cars to Cyprus. Many clients opt for a dedicated service, which means they get sole use of a 20 or 40ft container. Or if your consignment is small, you can save money by having your items carefully packed into a shared container (known as a groupage service). We can also organise airfreight for shipping small light items such as paperwork, clothes and personal items.
Here at Hamiltons, we understand that moving home overseas can be a daunting experience. Our fully trained staff will advise you on every aspect of your move including which removal option is the best choice for you, removals insurance and clearing your belongings through customs. On the day of your move, we will ensure that everything runs as smoothly and efficiently as possible, through careful planning and using friendly, experienced removals staff.
Shipping to Cyprus - click here click here for a free online quote.
About Cyprus
Moving Home Overseas – click here to talk to a removals specialist
Cyprus is a warm sunny Mediterranean island and it attracts many tourists each year. It is a popular choice of country to relocate to, due to its EU membership, strong currency and high living standards. As a result, many British people chose to retire here.
Cyprus' capitol is Nicosia. The city is divided by a Green Line, which divides the Greek Cypriot community in the South from the Turkish Cypriot community in the North.
When moving to Cyprus you have to consider whether you will live on the North or South side of the island. The north is considered the poorer side, and the south is more developed, cultivated and industrialised. It is important to spend time in both sides before making your final decision.
Nicosia
Nicosia is the capital of Cyprus and home to its Government. It occupies a roughly central position on the island and is flanked by the stunning Kyrenia mountain range with its distinctive five finger mountain. The cultural centre of Cyprus as well as its Capital, there are two sides to Nicosia, the 400 year old, walled city and the modern metropolis which has grown up outside the wall. A large central plaza known as Eleftheria Square links the old with the new and here, modern offices, swanky restaurants and lovely gardens blend happily with the fine old houses and colonial buildings of this cosmopolitan city.
Removals to Nicosia – click here for a detailed quote
Larnaca
Situated on the southern coast of Cyprus, Larnaca is the island's second largest commercial port. It is the most modern of all the Cypriot towns and a thriving business hub offering great shopping. It is the site of the main international airport so it receives a great many visitors each year, but many of these will be seeking connecting journeys, on to their final destination. There are numerous sightseeing attractions here, some dating back to the thirteenth century, making them an important part of Cyprus' history.
Removals to Larnaca – click here for a detailed quote
Kyrenia
Kyrenia in northern Cyprus is packed with history, nature and culture. The city boasts a Mediterranean climate and is surrounded by the sea to one side and the stunning five fingers mountain range on the other. The Kyrenians are extremely friendly and welcoming and the harbour is where you'll find them, milling around the shops, cafés and bars. Not as lively as Ayia Napa, Kyrenia is a great place to live and to work and its sandy beaches are perfect for soaking up the Mediterranean sun when you get the chance.
Removals to Kyrenia – click here for a detailed quote
Limassol
Limassol is the second largest city in Cyprus and the biggest and most important port in Mediterranean transit. It also stands as one of the country's most important tourism, trade and service-providing centres. The city is renowned for its culture and traditions too, with visitors and locals alike, enjoying a wide range of activities and a great number of museums and archaeological sites. Famed for its carnival atmosphere, fine dining experiences and night spots, Limassol has something for everyone.
Removals to Limassol – click here for a detailed quote
Paphos
Home to the second international airport in Cyprus and known as the capital of the west, Paphos is a city steeped in history. It consists of two separate areas; the coastal region known as Kato Paphos and the town itself known as Pano Paphos. The focal point of the town of Paphos is a charming fishing harbour and Paphos fort and all around the harbour there are a large number of tavernas and open air cafés serving excellent fresh fish and other fine foods.
Removals to Paphos – click here for a detailed quote
Protaras
The resort town of Protaras is much calmer and quieter than its near neighbour Ayia Napa despite being only 10 minutes away by car. Protaras is situated between Cape Greco and the village of Paralimni and boasts the fabulous Fig Tree Bay, which provides over 10 miles of Sandy Beach. There are many good quality restaurants here, serving up freshly grilled fish and other international dishes which can be enjoyed al-fresco style, on the pavements and terraces.. Protaras also offers a good choice of shops, taverns, nightclubs and bars.
Removals to Protaras
– click here for a detailed quote
Cyprus removals customs information – click here for a rough guide to what you can and can't import and taxed you will be subject to.
Cyprus relocation guide – click here
Removals to Nicosia | Removals to Limassol | Removals to Larnaca | Removals to Protaras
Removals to Northern Cyprus - Kyrenia