detailed quote
To get a
FREE
detailed quote of your move click the button below and fill out our online Contents of House form.
detailed quote

CALL US TODAY!
0800 246 5622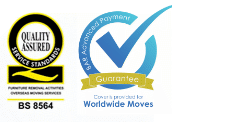 Removals to South Africa| An Expat's Guide to Bloemfontein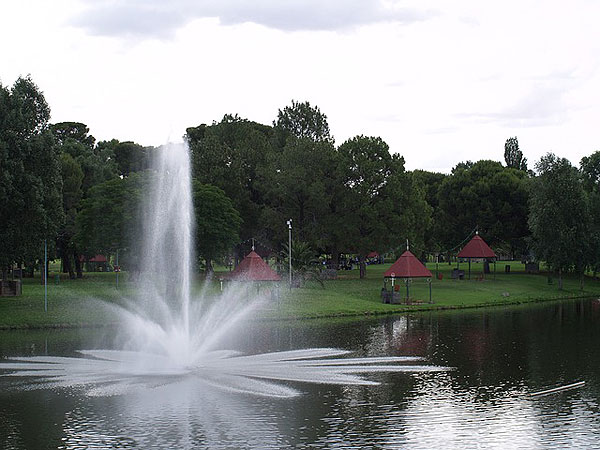 If you are organising removals to South Africa, you are likely to feel a combination of excitement and apprehension about what to expect. However the country is known for its beautiful scenery and the friendliness of its people, and the good news is that Bloemfontein, which means 'fountain of flowers' in Afrikaans, is considered one of the best cities in the country to live in.
Moving house, particularly moving abroad, can feel like a daunting process. However, Hamiltons Removals, who are experienced in home content moves to South Africa, provide a professional service that will help put you at ease. Once you have settled in your new home, you can look forward to seeing some of the city's attractions, which include the Free State National Botanical Garden, where you can find scores of bird species, and the cheetah reserve outside the city.
Bloemfontein, with a mainly Afrikaans population, has much to attract British people to move here. As well as its lively central business district, it offers a pretty high quality of life, as the cost of living here is quite low in comparison to other South African cities, such as Johannesburg. It made a name for itself on an international scale after it became one of the host cities of the 2010 FIFA World Cup. 
Known as South Africa's Judicial Capital, the city has a fairly laid-back atmosphere. It's pretty compact, so it is fairly easy to get out and about, and it is famous as the birthplace of The Lord of the Rings author JRR Tolkien.
International removals experts Hamiltons arranges regular removals to and from South Africa and the UK or further afield.
Popular Places to Live
Bloemfontein has a population of around 500,000 people, but is still a fairly compact city surrounded by some extensive suburbs. One of the best places to live is the northern upmarket Dan Pienaar suburb, population 5,000, which has some excellent schools, great restaurants and shopping centres. Situated to the west of the city is Langenhoven Park, another sought-after quiet residential area, with 11,000 residents, and the quiet suburb of Fichardt Park, population 9,000.
If you like being in the middle of the action, Westdene is an up-and-coming centrally located area with a diverse population, which has some fantastic restaurants and shopping centres. It has around 4,000 residents, and is thought of as an emerging business centre.  Universitas is also fairly central and has around 9,000 residents.
Education
If you are moving to Bloemfontein with children, there are a large number of state and private primary and secondary schools. One of the top schools is St Andrews, a boys' school for day pupils and boarders on General Dan Pienaar Drive. Its sister school is the Anglican affiliated St Michaels School, which is nearby. 
The 19th century built Grey College on Jock Meiring Street is a prestigious, all boys secondary school, which counts a number of Springbok rugby players among its past students. In 2012, the English speaking girls' boarding school, Eunice High, was named as the top mathematics and science school in the region.
Higher educational facilities include University of the Free State, which has 30,000 students and offers bilingual instruction, with all classes in Afrikaans and English. The Central University of Technology, whose main campus is in Bloemfontein, has 12,500 students, including long distance learning students.
Free Time
Bloemfontein has several sites of interest. If you like history, The National Museum and the Anglo-Boer War Museum are a must-see, as is the South African Armour Museum, where you can see weaponry and an original military hospital. For art lovers, Oliewenhuis Art Museum is in a stunning building and has some permanent and temporary displays, as well as a sculpture garden.
Outside Bloemfontein are various nature reserves including Soetdoring Dam, which offers plenty to see including lions, zebras and wild dogs, and nearly 300 different bird species. It's a popular place for picnicking. 
Removals to South Africa with Hamiltons
For shipping and removals to South Africa at competitive prices, contact Hamiltons. We are experienced in worldwide removals, including home content moves to and from the UK and Bloemfontein.
Removals to South Africa – Follow the link for a removals quote to or from Bloemfontein