detailed quote
To get a
FREE
detailed quote of your move click the button below and fill out our online Contents of House form.
detailed quote

CALL US TODAY!
0800 246 5622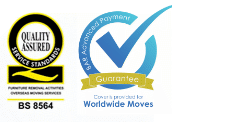 Removals to South Africa| An Expat's Guide to Life in Port Elizabeth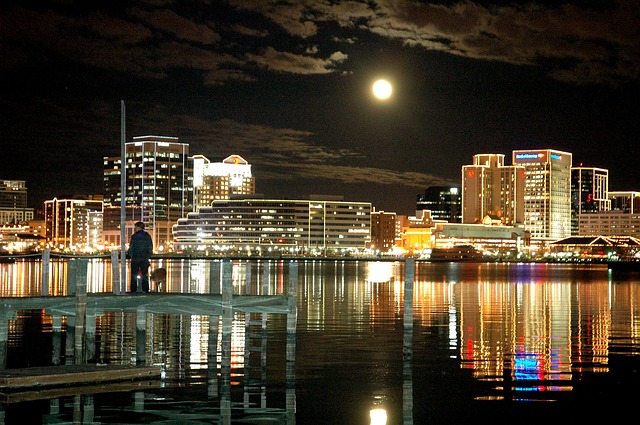 If you are organising removals to South Africa, you will be joining around two million foreigners who have already made the country their home. Port Elizabeth, also dubbed 'The Windy City' by locals, is one of the country's major port cities, and is also a tourist resort known for its beaches, boat tours and nature reserves.
Language wise, although Afrikaans is the mother tongue for most of Port Elizabeth's inhabitants, overall the language is fairly mixed. Many South Africans also speak English and around 100,000 of the city's residents cite English as their first language, so you shouldn't experience much of a language barrier.
As specialists in international removals, Hamiltons organise regular removals to all parts of the world, including from the UK to South Africa, or vice versa.
Popular Places to Live
Port Elizabeth, which lies at the end of South Africa's Garden Route (along the south-eastern coast) offers an outdoors lifestyle with some excellent beaches. Among some of the sought after places to live in the city include the seaside suburbs of Humewood, Walmer and Summerstrand.
These areas have seen some significant investment in recent years. New to Humewood is the housing development of Humewood Villas, which is particularly popular among younger buyers and investors in the area. Walmer Link is another new development, and Summerstrand – near the sea, the university, and Cape Recife nature reserve – has a mix of townhouses, apartments and houses to buy or rent.
Education
If you are moving to Port Elizabeth with children of secondary school age, the city is home to some excellent co-educational establishments. Among them is Alexander Road High, based in the Newton Park suburb, which is considered one of the top secondary schools in the country, as is the 1,000 pupil Victoria Park High. Lawson Brown High – named after a city councillor and lawyer – caters for grades 8 to 12 and is famous for its Arts Centre.  Meanwhile, Woodridge College is a private boarding and day school in Thornhill, which counts cricketers Colin Ingram and Mark Rushmere among its former pupils.
Port Elizabeth, population 1.3 million, also has several Afrikaans medium high schools. These include Pearson, named after a former Port Elizabeth mayor, and based in the sought-after Summerstrand area and Andrew Rabie High in Perridgevale, which has a Christian ethos and nearly 450 pupils.
For those looking for single sex schools for their children, Collegiate Girls' High in Parsons Hill, founded in the 19th century, is a popular school with some fantastic sports facilities, including its own water polo pool. The boys only Grey High has day and boarding facilities and is the only school offering rowing as a sport.
For further education, Nelson Mandela Metropolitan University has an excellent reputation and is the largest university in the Eastern and Southern Cape. Out of the 27,000 people who study here, around 3,000 are international students from all over the world, including the UK.
Job Opportunities
A number of British expats move to South Africa each year to work for one of the international companies or to study in the city. Port Elizabeth (also known as PE), is also home to the country's motor industry, with various vehicle part manufacturers and car companies such as Ford, General Motors and Volkswagen based in and around the city. A number of people take up posts at the port, which has one of the most important ore loading facilities in this part of the world.
Free Time
If you are moving to Port Elizabeth and like to be active, there are plenty of opportunities for this. The city houses the oldest bowling green in South Africa and has its own cricket club, hiking club and golf club. With its clean beaches and warm water, it is also a major destination for water sports, such as surfing, yachting, swimming and scuba diving, and boat tours will take you to see whales, dolphins and African penguins (also known as the jackass penguin).
The city is well known for its various game and nature reserves are based within easy reach of the centre. These include the Addo Elephant National Park, African Dawn Bird and Wildlife Sanctuary, and the five star Pumba Private Game Reserve, which is an hour from Port Elizabeth and is where you can find buffaloes, white lions, rhinos, elephants and cheetahs.
Removals to South Africa with Hamiltons
If you need to arrange home content removals to South Africa, Hamiltons can organise your move from the UK to Port Elizabeth. With more than 20 years' experience in overseas shipping and removals, we can provide all you need for a hassle-free move.