detailed quote
To get a
FREE
detailed quote of your move click the button below and fill out our online Contents of House form.
detailed quote

CALL US TODAY!
0800 246 5622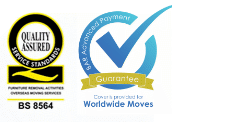 Removals to South Africa| An Expat's Guide to Life in Pretoria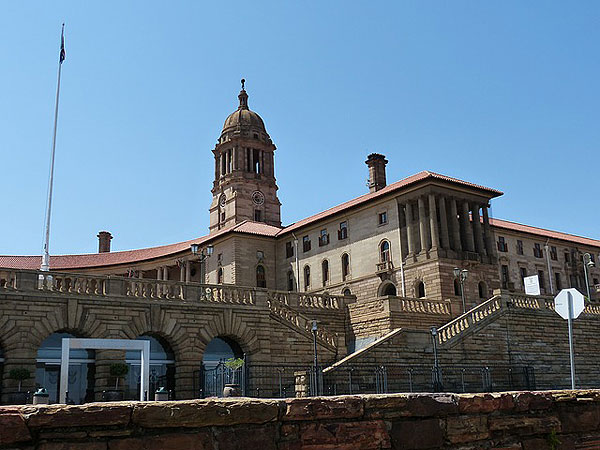 If you enjoy the outdoors lifestyle, you will have plenty to look forward to once you have organised your removals to South Africa. Pretoria – which is about 50 km away from Johannesburg – offers plenty in the way of leisure pursuits, including mountain biking, golfing and hiking.
Although Pretoria (whose name is due to be changed to Tswane), is a mainly Afrikaans speaking, English is also widely spoken. It is a friendly city with a thriving expat community, so you will soon settle in and it won't be long before you'll be invited round to meet the neighbours for a braai (barbecue), lunch or an evening meal. The city has some great restaurants, cafes and bars to visit in your downtime, and the shopping centres are also popular places to frequent. If you are keen to explore your new environment, however, a top tip from locals is to have your own vehicle, as you may feel quite isolated otherwise.  Just as in the UK, South Africans drive on the left-hand side of the road.
As specialists in shipping overseas, Hamiltons arranges regular removals to South Africa for people moving from the UK or further afield.
Popular Places to Live
Pretoria, known for its architecture, parks and gardens, has several popular places to live. These include Hatfield, which is close to the University of Pretoria, and is known for its large student population. It offers some great nightlife and Hatfield Plaza is the main shopping centre in the area.
Menlyn is another area of interest, and is home to Menlyn Park, which is a massive shopping centre with more than 300 stores on four levels and is close to the M1 Johannesburg. For something more upmarket, the suburb of Brooklyn (also close to the university), has some luxury family homes and has a number of prestigious shopping centres.
Other interesting areas to live are Waterkloof and Groenkloof, which are older parts of the city where a number of houses are situated on pretty avenues, rather than in gated communities.
Job Opportunities
Several Europeans have moved to Pretoria to work for one of the multi-national companies, motoring industries, or in research or development. The city also offers several employment opportunities for academics and lecturers, since Pretoria has three universities: the University of South Africa, the University of Pretoria, and Tshwane University of Technology.
Education
Pretoria has 45 state and fee-paying high schools, many of which offer an excellent standard of education. One of the best schools is Pretoria Boys' High School, which has 1500 boarding and day students and counts at least two Nobel Prize winners among its past pupils. Its sister school is Pretoria Girls', which is held in high esteem. Another school with a good reputation is Tshwane Muslim School in Laudium, an Indian township southwest of the city centre.
Free Time
With large numbers of UK expats living in Pretoria, there's a chance to meet fellow Brits and enjoy a get-together at one of the many events or outings in the area. And, if you miss the food back home there are several companies that ship all over the world including the South African based UK Emporium Online.
Elsewhere there are plenty of places to visit, ranging from museums to nature reserves. If you like to see wildlife in their natural habitat, Groenkloof Nature Reserve is the world's oldest and has various animals including giraffe and antelope. Half-way between Pretoria and Johannesburg is the Lion Park, which is another must-see and is considered the area's number 1 tourist destination.
Removals to South Africa with Hamiltons
For hassle-free removals to South Africa, contact Hamiltons, who have more than 20 years' experience in home or office moves to or from the UK. We provide domestic and commercial removals to and from various locations all over the world, and will tailor our services to suit your requirements.
Removals to South Africa
– Click for a detailed quote for your move to Pretoria.