detailed quote
To get a
FREE
detailed quote of your move click the button below and fill out our online Contents of House form.
detailed quote

CALL US TODAY!
0800 246 5622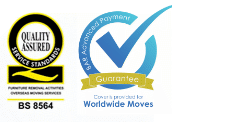 Removals to Milan Italy | Hamiltons European Department
Hamiltons European Removals Department can assist and advise on all aspects of your move to Milan, Italy. We can provide residential and commercial removal quotes to all parts of Europe as well as removals back to the UK.
Removals to Milan Italy
– click here for full information on our removals to Italy service, or click here for an instant
European removals quote
.
About Milan
From the Duomo Cathedral to the San Siro Football Stadium, Milan's architecture is truly awe-inspiring. In fact it could be said that Milan is all about design. From the intricate buildings to the exquisite clothing, design is everywhere. Gothic, Renaissance, Baroque, Romantic, Contemporary and Futuristic - it's all here, as are their enthusiastic followers and practitioners.

Fashion is very high on the agenda for the Milanese and the now famous; Milan fashion weeks in spring and autumn reinforce the city's importance in the global fashion industry. These fashion extravaganzas bring thousands of top-level designers, models, artists, glitterati, paparazzi and visitors to the city to view the latest creations from such local legends as Emporio Armani, Dolce & Gabbana and Moschino. And their designs are echoed on the streets and in the high street stores, making the wealthy Milanese, possibly the best-dressed people on the planet.

Food is another great love of the Italian's and testament to this is the plethora of fine dining restaurants with famous name chefs to be found on the streets of Milan. It is not unusual to part with up to 250 Euros when two of you are dining well. It is of course quite easy to locate food served at the other end of the pricing spectrum and this too will be delivered in fine Milanese style. Antipasto, Veal, Marscapone, Gorgonzola, Salami and Crescenza – a mild creamy cheese are all specialities of Milan and are found along with Pizza, Pasta, Fish and Meat dishes across the city.

One of the best ways to get around Milan is by using the comprehensive tour bus service. Its open-topped buses allow you to properly appreciate the majesty and grandeur of the buildings and familiarise yourself with the various different locations. The capital of the Lombardy region, it is the largest industry based city in Italy, even over Rome. In summary, Milan is a Mecca for designers, artists, photographers and the Italian modelling scene and is known throughout the world as the city of glamour.
Removals to Italy -Hamiltons specialise in removals to Milan and most other European destinations. We are a member of the trade association BAR (British Association of Removers), The Road Haulage Association and are BS EN ISO 9001:2000 registered. Hamiltons is a FSA Authorised Insurance Provider.

Please contact us now to discuss your move or click here for a free removals quote