detailed quote
To get a
FREE
detailed quote of your move click the button below and fill out our online Contents of House form.
detailed quote

CALL US TODAY!
0800 246 5622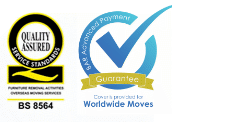 Removals to Rome Italy | European Removals
Hamiltons European Removals Department can assist and advise on all aspects of your move to Rome, Italy. We can provide residential and commercial removal quotes to and from the UK, Italy and most European destinations, as well as specialist removals and the moving of vehicles.
Removals Italy
– click here for full information on our removals to Italy service, or click here for an instant
European removals quote
.
About Rome
Known as "The Eternal City", one of the first things a visitor will notice about Rome, aside from its busy streets and bustling walkways, is its architecture. Everything was built to last and it was built on a massive scale. The buildings in Rome, almost without exception, are very old and very large.
Religion and politics have played no small part in this of course. The city of Rome was after all, the seat of the great Roman Empire and it is still today the religious World centre of the Catholic Church. Time has served to lessen the importance of these great buildings politically, if not religiously but it subtracts nothing from their grandeur of size and design. Awe-inspiring and imposing, they stand today as solid markers, laid down to glorify God and edify the people.
Modern day Rome by virtue of its Capital City status, still has a starring role to play in Government, though not to the extent that it used to. It now focuses more on the businesses of tourism and trade and the city is currently the third most visited within the European Union. Tourist attractions in the city include the Colosseum, Vatican Museums, The Cathedral, the Catacombs and Trevi fountain.
To enable people to move about the city freely, Rome is served by two underground railway systems and a fairly efficient bus and tram service. The expression "All roads lead to Rome" comes from the fact that Rome is connected by road to many parts of the country making it the central core for business and finance.
In the centre of Rome, shop window displays vie for the attention, competing with and often succeeding over, the dramatics of the buildings in which they are housed. Designer names line the streets including Prada, Gucci, Fendi, Armani, Versace and Moschino, all keen for you to step in to their ornate, air-conditioned sales rooms.
Removals to Rome, Italy
–Hamiltons specialise in removals to Italy and most other European destinations. We are a member of the trade association BAR (British Association of Removers), The Road Haulage Association and are BS EN ISO 9001:2000 registered.
Please contact us now
to discuss your move or click here for a
free removals quote