detailed quote
To get a
FREE
detailed quote of your move click the button below and fill out our online Contents of House form.
detailed quote

CALL US TODAY!
0800 246 5622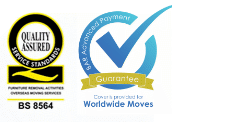 Removals to New Zealand | Removals to Christchurch | Removals from Christchurch
For removals to New Zealand or removals from New Zealand to Australia or the UK, Hamiltons provide regular high quality removals to Christchurch and other New Zealand destinations. Our removals to New Zealand service can be tailored to suit your requirements and can include full packing, loading and transportation via 20/40ft containers as well as air freight, groupage services and unpacking. We conduct frequent international removals to New Zealand and elsewhere in the pacific region, giving us the experience and expertise to handle your move with ease.
- click here for full information on our international removals to New Zealand Removals to Christchurch New Zealand service or click here to get a detailed quote for your move
Hamiltons are a member of the trade association BAR (British Association of Removers), The Road Haulage Association and are BS EN ISO 9001:2000 registered, so whether you require removals to Christchurch, Wellington or Auckland, you can rest assured that your belongings will be in safe hands.
International Removals New Zealand to Australia, UK and Beyond
While many Brits settle permanently in New Zealand, others return to the UK after a few years, or move on to work in other countries in the region. As well as removals to New Zealand, we can also provide removals from New Zealand to Australia, UK, Singapore, Hong Kong and other worldwide destinations as required. We can arrange removals from Christchurch, Auckland, Wellington and other destinations.
International Removals New Zealand / Removals New Zealand to Australia- click here for a detailed quote
About Christchurch
Christchurch, "the garden city" of New Zealand is located on New Zealand's South Island. It is the largest city on the island and the second largest in New Zealand as a whole. Although the city centre is actually quite compact, there are a huge range of commercial and leisure activities available to its 400,000 strong population.
Combining a dynamic business environment with a strong educational base, a rich cultural scene and some great food and wines, Christchurch is a multi-facetted world-class city with a diverse and interesting landscape. Bordered by hills and the Pacific Ocean and situated close to the Canterbury plains, there is the potential here for sports of all kinds, trekking, climbing and biking, as well as every kind of water sport. Considering sport is central to the lives and pastimes of so many New Zealanders, it is little wonder this oasis of activity is so popular.
The weather is kind too, with mild, bright summers presenting a dry heat. You'll almost always wake up to blue skies in Christchurch. The city can boast in excess of 2000 hours of sun every year and the best part of it is, you are not forced to pay for it by having to suffer harsh winters. Winter, if it can be called that, may feature the odd light frost. And no wonder it is called "the garden city", the colours, especially in the spring are delightful.
Christchurch is a city of parks and gardens. There are no less than 13 major parks within the city's limits, the main one being Hagley Park. This centrally located green zone is split into North and South Hagley, by a road called Riccarton Avenue. If you're in the area, make sure you visit the botanical gardens, the museum and the art gallery. You can also hire canoes from here and go for a paddle along the River Avon.
If sport is your thing, then Hagley Park is the place to go to play or watch everything from netball to golf, soccer and rugby and you can even go circuit training if you're feeling fit enough. There are cycle and footpaths that enter and leave the park from all round its perimeter, making the space easy to access from any direction.
For more sights of natural beauty, look for Mona Vale with its beautiful grounds, river boundary and an annual spring and summer flower display that will take your breath away. Other outstanding natural features of the landscape are the Port Hills that provide a distinctive backdrop to Christchurch, its harbour and the Canterbury plains. There are many local beaches too. Look out for Sumner beach, New Brighton beach, Waimairi beach and a place called Taylors Mistake. They're great for swimming, surfing, walking or just as places to sit back, relax and watch the world go by.
No article written about the city of Christchurch on or after September 4th, 2010 could fail to mention the devastating earthquakes that have all but destroyed large parts of the city. Measuring 7.1 on the Richter scale, the first quake was the most destructive to hit the island since that of 1931. Somehow, and miraculously on this occasion, there were no fatalities, just billions and billions of dollars worth of damage caused. February 22nd, 2011 saw another quake hit the city. It was smaller in magnitude, at 6.3, but this one however, was more deadly. Claiming the lives of at least 65 people it heaped further misery on those who were just beginning to get themselves back on track after the last quake.
This series of earthquakes and associated aftershocks has shaken the city and its people to their very core but it has also highlighted the truly decent and generous nature of New Zealanders as a whole. When the people of Wellington were asked to accommodate stranded Christchurch bound travellers, the call was answered within hours and all displaced persons were given shelter.
This same camaraderie and willingness to help can be felt all over Christchurch as the Canterbury Development Corporation (CDC) do all they can to regenerate and revitalise the damaged city. Exclusion zones are being respected and personal effects, vehicles and property are being kept safe until the owners can return to reclaim them.
Some say that the CDC are not moving fast enough though and are worried about the possibility of more shocks to come. This has prompted many city dwellers to consider moving from Christchurch to Queenstown, Dunedin or Otago on the south island or to Wellington, Hamilton or Auckland on the North Island or even to up sticks all together and move from New Zealand to Australia.
Those that intend to stay and tough it out in New Zealand's garden city can look forward to an extensive programme of inner city regeneration, centred on the area of Sydenham. Christchurch City Council has launched the Sydenham Town Regeneration Project, a project charged with the task of developing a plan that will set out the long-term vision for Sydenham Town. The area has been identified as having the potential to be a vibrant urban neighbourhood and their plan is to "work closely with the local community and key stakeholders to re-establish Sydenham as a strong, thriving and attractive area."
Of course Sydenham is not the only area of Christchurch to benefit from such a project. The wider area of Christchurch is being administered by The Greater Christchurch Urban Development Strategy, which has set out a plan for managing the city's urban re-development and protecting its water supply. It is aimed at enhancing the city's open spaces, improving its transport links and infrastructure and creating a more liveable space. The GCUDS will concentrate its efforts, in the short term, on the area south of the Ashley River and north of the Selwyn River, whilst providing the primary strategic direction for the Greater Christchurch area as a whole.
Working in partnership with Environment Canterbury, the Christchurch City Council, Selwyn and Waimakariri District Councils and the New Zealand Transport Agency, the GCUDS will look at the location of future housing and the development of social activity centres and retail zones. It will also consider areas for new employment and how best to integrate these via the transport network.
Amid all this planning, clearing up and rebuilding, life is slowly but surely returning to normal in Christchurch. The traffic is flowing again, fewer and fewer buildings are left cordoned off, the unsafe ones having been levelled and people are adjusting to the new face of Christchurch, a face that is still smiling, albeit with a few broken teeth.
Removals to Christchurch New Zealand / Removals from Christchurch New Zealand - For removals to New Zealand please contact us now to discuss your move or click here for a free removals quote
Shipping to New Zealand Relocation Guide
Shipping to New Zealand Customs Information
Removals to Auckland | Removals to Christchurch | Removals to Wellington